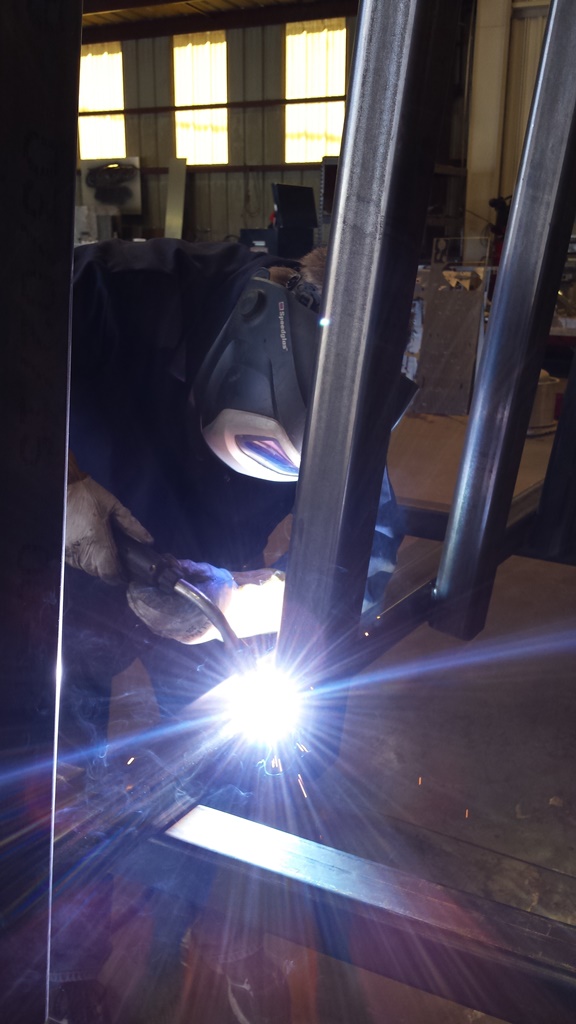 When he was a child, you could find John in the garage tinkering and building anything he could get his hands on. Oftentimes he would be disassembling and reassembling household items, whether it was needed or not!
This passion carried with him throughout his life and after riding for years he decided to start making improvements to his own ATV's. His friends took quick notice and began asking him to duplicate the parts for their own ATV's. Soon after, the dream of becoming "The World's Best Manufacture of Aftermarket ATV Parts" was born and so was "XFR" - Extreme Fabrication Racing!

In 1998, John put his dream into motion and started designing, manufacturing, and distributing his custom designed aftermarket products, all the while maintaining the highest degree of customer service possible. Now he's running an 8,000 square foot facility in St. George Utah that is equipped with a state of the art Waterjet, press breaks, tube benders and other equipment which allows him to produce handmade quality products with pride!

Everything you see on this website is the product of John's love of riding and keeping riders safe! For over 16 years, we have been manufacturing a wide selection of aluminum alloy aftermarket products for ATV enthusiasts and racers alike. Now we are expanding our products to the UTV community!
In John's words:
"As the owner of Extreme Fabrication Racing, I have created and designed the items you see here online. This has been a passion of mine since childhood," John said. "I have been employed for 36 years, self-employed for 27 of those years, working at large corporations like Hugh Aircraft, in the construction trades, managing employees, and interacting with thousands of people. However, I can say with certainty that XFR - Extreme Fabrication is my true passion! I have had the privilege of working with many people around the world and love the Southern Utah community! The employees here at Extreme Fabrication have been with me for many years and we are looking forward to the future." He continued "More importantly, as the owner of Extreme Fabrication, this company prides itself on customer service and producing quality products made with pride right here in the United States."